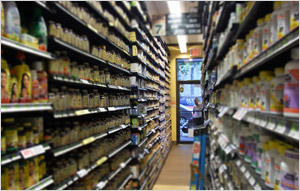 Assistance to Entry into Japanese Market
Clinical development plans including Japanese market
Real Practical Development Plan by Deep Knowledge
HGMI Health will generate an optimum, time and cost saving clinical development plan for individual compound of each sponsor which is preferred by PMDA/MHLW, based on HGMI Health's deep knowledge about the agency's requirements and long experience of the clinical development in practice in Japan as well as the US.
Conducting Japanese studies in the US
PMDA Requirements about Japanese Data before Initiating Studies in Japan
HGMI Health Supports Japanese Studies in any Clinical Sites in the US
You can have great advantages when you have Japanese data before initiating a global study including Japanese arm.
HGMI Health will provide anything you need for conducting Japanese studies in the US, and promise great successes in the studies
– Japanese reliable subjects recruitment
– Japanese professional medical translation
– Telephone interview as a pre-screening
– Interpreters during the study
– Transportation arrangements
– Payment to the volunteers
Assistance for initiating the global study in Japan
Communication with Japanese Agency (PMDA) by HGMI Health's supports
HGMI Health will assist sponsors, and arrange, coordinate advising meetings with PMDA which are mandatory before initiation of studies or any applications in Japan.
HGMI Health will submit CTN corresponding to PMDA advice on behalf of the sponsor.
The arrangement of the process is Japanese style and complicated and all documentations are in Japanese, therefore, HGMI Health's assistance is very important start the studies quickly and smoothly.
Conducting global studies
Conducting the Global Study Including Japanese Arm by Collaborating with HGMI Health
In Country Clinical Care-taker
HGMI Health will conduct the Japanese arms in global studies or bridging studies in Japan as an ICCC (In Country Clinical Care-taker) of the sponsor by using our blanch and CRO network.